Team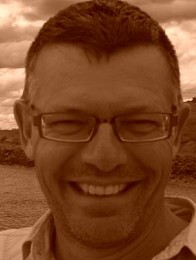 Steve Brown has over 30 years experience in archaeology, heritage management, and heritage conservation in government, private consulting practice, and academic research. He has undertaken field and research projects in Aboriginal and historic heritage and archaeology.
He has well-developed project management skills and, for example, managed the (historic) Heritage Assets Management Program for the NSW National Parks and Wildlife Service (2000-2003) and the (Aboriginal) Site Protection and Management program for Aboriginal Affairs Victoria (1998-1999). Steve has skills in historical research (oral testimony and archival research) and excellent report writing ability.
Steve also has specialist knowledge of and experience in the application of cultural landscapes at World Heritage, national and local levels – with particular reference to protected areas. He is the author of Cultural Landscapes: A Practical Guide for Park Management (2010) which won a NSW National Trust Heritage Award in 2011. A focus of Steve's current work is on ways in which cultural and natural values are integrated in the management of heritage landscapes.
He is an active member of the International Council on Monuments and Sites (ICOMOS) and International Union for the Conservation of Nature (IUCN). He is the President of the ICOMOS-IFLA International Scientific Committee on Cultural Landscapes (ISCCL).