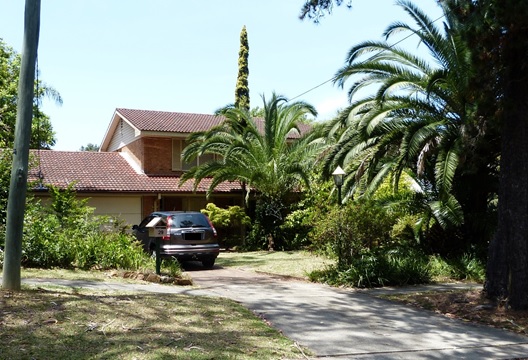 Infill development in the early 1970s saw this residence built at 29 Murray Rd. Up until then, the site was part of the garden of Maitai; the late 1890's property built by Albert Wachsmann at No.31. A native of New Zealand, Wachsmann named the property after the river that flowed through his hometown of Nelson.
A keen gardener, he laid out a formal garden around the semi-circular carriageway, founded the Beecroft Horticultural Club and had great success at flower shows. The garden at Maitai also contained large purpose-built aviaries for Wachsmann's collection of native and exotic birds, and he was internationally regarded as an expert on Australian native birds. It is said that on his death, some of the birds were given to Albert's good friend and fellow bird enthusiast, Anthony Hordern of Milton Park, Bowral.
Sue Rosen Associates conducted an heritage impact assessment of the demolition of the 1970's residence and construction of a new dwelling. The site is adjacent to two heritage items and located in the Beecroft-Cheltenham Plateau precinct of the Beecroft-Cheltenham Heritage Conservation Area.
Authors: Liz Gorman & Dr Sue Rosen