Team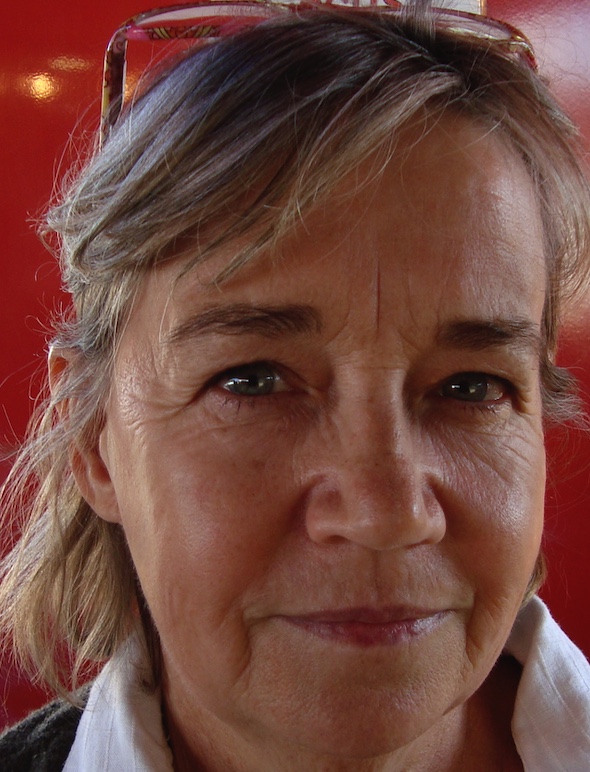 Sue Rosen has worked in the history and heritage field since 1988 and founded Sue Rosen Associates in 1991. The vision was to establish a heritage and history consultancy managed by historians, working collaboratively with architects, engineers, archaeologists, planners, fauna and flora and landscape professionals. She brings a client focused approach and a commitment to rigorous research. Her reports are presented in an economical, coherent and lively style that is accessible to a broad audience. She is interested in using varied media to suit client needs and has dabbled in documentary as well as database development. Sue's always interested in a challenge and has managed a large number of multidisciplinary heritage projects for clients such as the NSW Roads and Maritime Services, the NSW Department of Planning, Sydney Water, Office of Environment and Heritage and various local government authorities. Several studies have been published as books for a general readership, including Losing Ground: An Environmental History of the Hawkesbury-Nepean Catchment. Bankstown: A Sense of Identity is an urban and social history commissioned by Bankstown City Council. We Never Had a Hotbed of Crime! Life in Twentieth Century South Sydney draws extensively on oral history interviews with inner city residents. Sue has also prepared Aboriginal histories and bibliographic data-bases for the NSW Aboriginal Land Council's Native Title Unit, now Native Title Services, and Aboriginal cultural videos for the NSW National Parks and Wildlife Service. She has also given expert evidence in the NSW Supreme Court and the NSW Land and Environment Court. Sue has an MA from Macquarie University and a Doctorate from the University of Western Sydney for a thesis [That Den of Infamy – the No.2 Stockade, Cox's River: A study of the convict experience] that immersed her in early colonial records. She is a past member of the History Advisory Panel to the NSW Heritage Council, a former executive member of the NSW branch of the Oral History Association of Australia, a member the Professional Historians Association NSW and of ICOMOS (Australia). She is co-convenor of the ICOMOS National Scientific Committee on Cultural Landscapes and Routes and a member of the ICOMOS National Scientific Committee on Intangible Heritage, the Garden History Society, the Twentieth Century Heritage Society and the Royal Australian Historical Society.

Russell Workman - Archival Photographer
Russell's earliest professional photography was done as photographer for the Department of Navy's Technical and Public Relations unit at Garden Island Dockyard, from January...

Elizabeth (Liz) Gorman
Liz Gorman joined Sue Rosen Associates as a heritage consultant in 2016. She holds an MA from Macquarie University majoring in ancient history. Her studies took her to the fascinating archaeological trenches of Pompeii, where sometimes the smallest detail could...

David Rosen
David Rosen has a BA majoring in political science and history. With a background in public administration of more than 30 years standing he is well suited for his role as a project co-ordinator and facillator. He is the first point of...

Dr Steve Brown
Steve Brown has over 30 years experience in archaeology, heritage management, and heritage conservation in government, private consulting practice, and academic research. He has undertaken field and research projects in Aboriginal and historic heritage and archaeology.
He has well-developed project management...

Dr Rosemary Kerr
Dr Rosemary Kerr is an historian who has worked for with some 15 years as a heritage consultant, the first six as a full time employess at Sue Rosen Associates and since then on a consultancy basis.Her PhD thesis was...

Dr Jessica Tyrrell
Video Artist
Jessica Tyrrell is a freelance media producer and practicing media artist. With a BA in Communications (Hons1) from the University of Technology Sydney, she specialises in video production such as camera operating and sound recording, as well as a range...
Dr Sid French
Engineer - WorleyParsons
Sid French, through WorleyParsons (formerly Burns and Roe Worley), has collaborated with Sue Rosen Associates on a number of studies since 2002.
To our studies of bridges and ferries for the RTA (involving over 250 structures overall) Sid has brought his...

Martin Pickrell
Martin Pickrell Design
Architect Martin Pickrell has built an outstanding reputation over 30 years for sympathetic adaptations of heritage listed residences. Martin creates houses that are contemporay and both sympathetic and respectful of the house and site's heritage values. Sue Rosen Associates works...
Nick Jackson
Heritage Consultant
Nick Jackson is  a heritage consultant with twenty years practical experience in cultural heritage resource management. An historical archaeologist by training, his experience includes conservation planning, historical research, field and building surveys, heritage assessments, conservation management plans and the preparation...
Andrew Duncan
Certified Filemaker Developer, Web Developer - Databuzz
Sue Rosen Associates works with Andrew Duncan of Databuzz to develop customised historic databases, bibliographies and document archives. Databuzz was founded in 1999 and has developed hundreds of successful FileMaker solutions for clients in Australia and internationally. Databuzz are FileMaker...

Dr Perry McIntyre
Historian and Genealogist
Perry McIntyre has been involved in Irish history and genealogy since the late 1970s and also has professional qualifications in history. She has served on the History Council of NSW and was the President in 2005 & 2006; was a councillor...
David Andor
Publishing and Web Development
David has been designing for print and web for over 15 years, assisting with projects in multiple countries and languages. His role is to coordinate branding and aesthetics while building frameworks that enable the data and content arising from research...