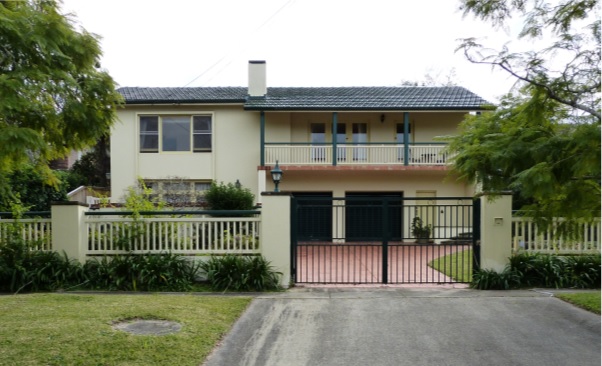 Until the railway came in 1890, getting to and from the north shore of Sydney by road was a particularly challenging experience (some will argue that it still is!). You could use Billy Blue's ferry service, or take your life into your own hands by riding the crowded coach service driven by Pymble local - 'Old Tom' Watson....
"The driver, "Old Tom" Watson was a crack. He would gallop his five horses down the North Shore hill as fast as they could put foot to road. And the roads were shocking; so that the fares were a bounding brotherhood who needed all their acquired vigour to hold on. The worst places were at Gore Hill, opposite Mr Whiting's, Cooper's Flat, Chatswood; and Springdale, now Killara. Frequently drays would be left in these places overnight because they could not be hauled out of the mud"
The proposal assessed was for the demolition of the 1950's house and replacement with new. The property shares boundaries with 3 heritage items and is located in the Lynwood Avenue Heritage Conservation Area of the Ku-ring-gai LEP.
Authors: Dr Sue Rosen, Liz Gorman