History and Heritage Publications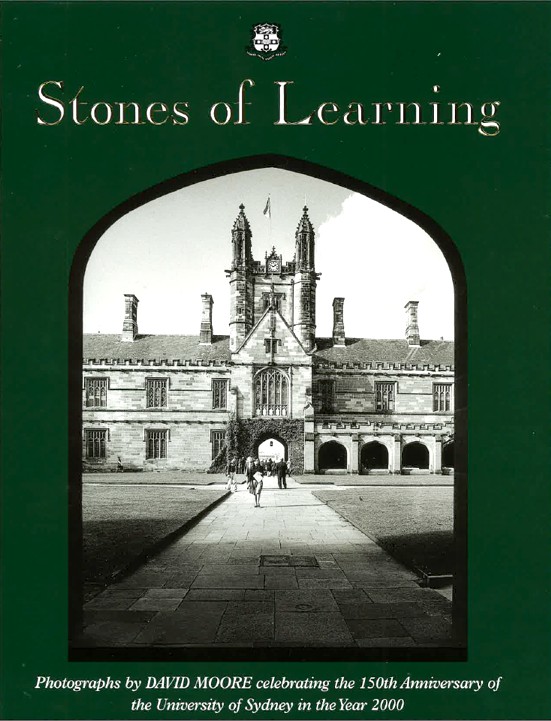 Photographs by David Moore celebrating the 150th Anniversary of the University of Sydney in the Year 2000, Caroline Simpson, Sydney, 2000.
Stones of Learning presents an artist's insight into the vivid contrasts, craftsmanship, hidden treasures of the neo-Gothic architecture of Sydney University. David Moore has seen and photographed architectural features to which most of us have no access, or have passed by as simply part of our daily lives.